New UCL MechEng Intranet - Coming Monday 27th April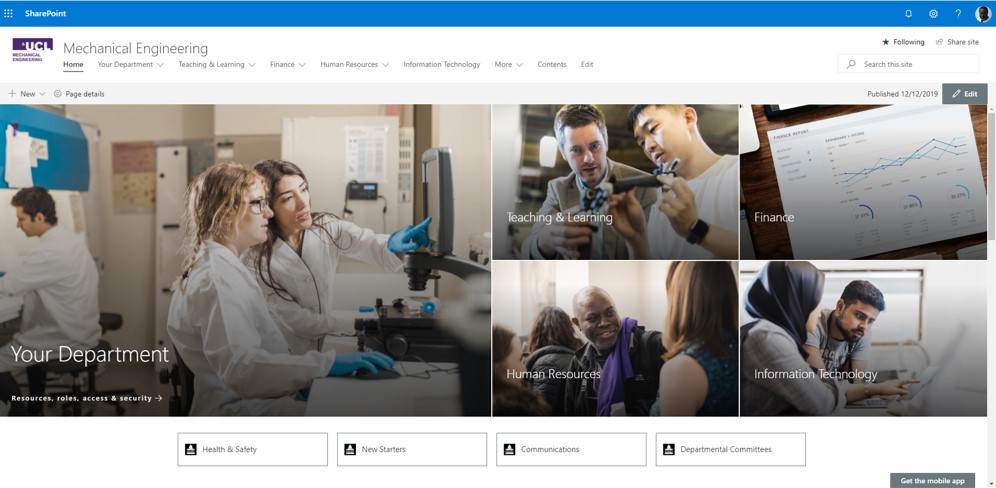 Stay tuned for version 1.0 of the new UCL MechEng Intranet, which will be launched on Monday 27th of April.
Based in Sharepoint but bringing together some other tools from Office, the new intranet will  speed up some workflows for all staff in the department, as well as storing crucial resources and information.
While we prepare for launch, if you need any resources from the previous intranet (minutes, procedures etc) please contact the relevant professional services team.