Alimohammadi claims best medical engineering thesis prize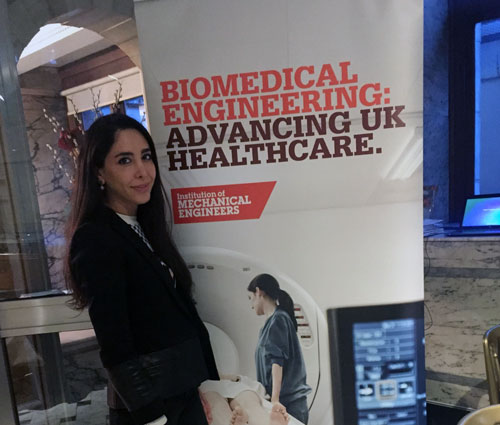 Many congratulations to Dr Mona Alimohammadi for winning UK's Best Medical Engineering PhD Prize at the Healthcare Student and Early Career Awards, hosted by the Institution of Mechanical Engineers (ImechE) and the Institution of Engineering and Technology (IET).
Mona's doctoral research thesis "Aortic dissection: simulation tools for disease management and understanding" was supervised by UCL Mechanical Engineering's Dr Vanessa Diaz and Dr Stavroula Balabani.
Originally from Iran (Tehran), she obtained her MRes degree (with a distinction) from Kings' College London and moved to UCL to pursue a PhD in cardiovascular biomechanics, completing her PhD in 2015 and working as a research associate in Dr Diaz' MUSE laboratory.
Last modified on