Dr Helen Czerski honoured by Institute of Physics (IOP)
Physicist and oceanographer Dr Helen Czerski has been honoured by the Institute of Physics (IOP) for her work championing physics to general audiences.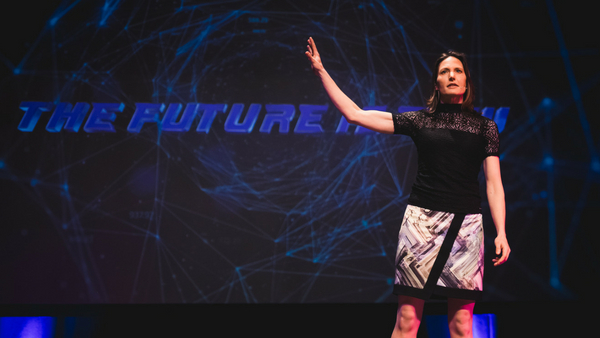 The UCL Mechanical Engineering lecturer has been awarded the William Thomson, Lord Kelvin Medal and Prize for her contributions to championing the physics of everyday life to a worldwide audience of millions through TV programmes, a popular science book, newspaper columns and public talks.
Alongside her demanding academic schedule, Dr Czerski is also a BBC presenter, columnist, author and much sought after public speaker. She studies how bubbles formed by breaking waves contribute to the mechanisms at the ocean surface and connects this understanding of bubble physics with the influence that bubbles have on our planet.
Through her programmes and books, Dr Czerski shares her enthusiasm for science, passionately conveying the beauty and ingenuity of our physical world and the perspective on the world that science provides.
Responding to the announcement of the IOP's prestigious award Helen said, "It's lovely to be recognised in this way, and I'm honoured that the Institute of Physics has chosen me for this award.  I'm also very grateful to my department for supporting this aspect of my academic life.  It's so important to combine two things: sharing enthusiasm for science while also being rigorous in your approach, and I'm lucky to be able to take advantage of opportunities that allow me to do that."
Paying tribute to his UCL Engineering colleague, Professor Mark Miodownik said, "Helen brilliantly champions the physics of everyday life to an audience of millions worldwide, we are very lucky to have her here".
Dr Czerski is one of three UCL academics awarded medals and prizes by the IOP for "their outstanding, sustained and distinguished contributions to physics". The others were Professor Jennifer Thomas CBE and Professor Hiranya Peiris, both from UCL Physics & Astronomy.
Related links
Last modified on