Dr Midhat Talibi, Senior Research Fellow, Receives UKRI Future Leaders Fellowship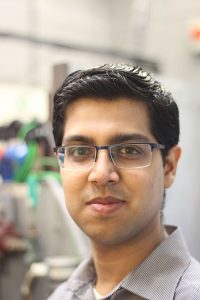 UCL Mechanical Engineering Senior Research Fellow Dr Midhat Talibi has been honoured with a £1.5 million UK Research and Innovation's (UKRI) Future Leaders Fellowship.
The Future Leaders Fellowships supports early career researchers and innovators with outstanding potential, enabling each fellow to tackle ambitious and challenging research and innovation. Dr Midhat Talibi is tackling an ambitious project to help resolve a worldwide problem – the global energy crisis. The project – aptly titled "HOPE" – is focused on developing hydrogen combustion technologies for power generation and aero-propulsion applications. This research has the potential to be far-reaching, and will provide significant advances in the development of commercial hydrogen gas turbines, enabling the UK to lead in low-carbon gas turbine innovation.
Professor Yiannis Ventikos, Head of Department, UCL Mechanical Engineering, said, "We are delighted that Midhat was awarded this fellowship. Climate change is the most pressing long-term challenge we are facing, at a global scale. Replacing fossil fuels with hydrogen constitutes one of the most promising solutions, especially when high energy density applications like aviation and baseload power are concerned. This research will push the boundaries on how we can use hydrogen, effectively and safely, in this context."
On receiving the Future Leaders Fellowship, Dr Talibi said, "I am very glad to have received this prestigious fellowship and embark on this new journey in my academic career. The UKRI FLF scheme is unique as it not only focuses on delivering new research but also provides the time and resources to develop yourself as a leader in the field," adding, "This fellowship will not only boost my ambition of becoming an international leader in hydrogen research but will also accelerate development of hydrogen gas turbines in a narrow time-frame."
Going forward, the UKRI Fellowship will allow Dr Talibi to create an advisory board comprising of academic and industrial mentors, and technology heads of the project partners – Siemens Industrial Turbomachinery Ltd. and Reaction Engines Ltd. – to facilitate two-way knowledge exchange. Further public outreach is also planned to raise awareness of the societal challenges related to energy and the environment, and to highlight the role low-carbon disruptive technologies can play in mitigating these challenges.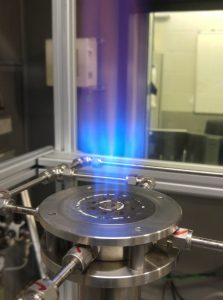 Ultimately, there is huge potential for Dr Talibi's research to find applications in other industries, such as domestic and commercial heating. As a result, the development of hydrogen combustion technology could have immense benefits on a national and global level.
Learn more:
Project details
An interview with Dr Midhat Talibi
Dr Midhat Talibi's UCL page
UKRI
---
Quotes:
"It would be my pleasure to serve as Dr. Talibi's industrial engagement mentor as part of his UKRI Fellowship. Midhat aims to study the impact of hydrogen and hydrogen-related mixtures for scaled and practical combustors. His work is expected to make a significant and lasting impact on improving the understanding of combustion physics in particular of variable fuel mixtures including pure hydrogen. This could contribute to making Gas Turbines future proof by accepting renewable and non-conventional fuels." Professor Ghenadie Bulat, Product Owner, Siemens Industrial Turbomachinery Ltd.

"We are delighted at the successful application for this fellowship. The exceptional quality of knowledge produced by UCL will only be compounded by the work from Dr. Talibi and his team. The successful implementation of hydrogen as a combustible fuel still has many challenges. At Reaction Engines, this research will help us in our development of the SABRE engine. Globally, this work will deepen our understanding of the nuanced practical limitations of hydrogen, and inform on the necessary steps required to evolve current combustion energy system technologies to use hydrogen. This will enable an efficient, safe, and clean, widespread migration to a cleaner source of energy; a step necessary to tackle the long term climate change crisis." Dr. Mark Picciani, Senior Aerothermal and Combustion Engineer, Reaction Engines

"I am delighted Midhat has been awarded a UKRI Fellowship for his research, it is well deserved.  His research is very important for a low carbon economy, it has the potential to change the way we power the world. Research in UCL's Mechanical Engineering is world leading in the fields of maritime, materials, energy and the environment, and bio-engineering.  Midhat will join an expanding group of young researchers leading revolutions in technology and engineering science to meet the global challenges we face." Professor Richard Bucknall, Director of Research UCL Mechanical Engineering

"I am elated that Midhat has been awarded this prestigious fellowship and happy that he will be leading hydrogen activities in the Energy and Environment division of UCL Mechanical Engineering. Developing low-carbon technologies for the power generation, transport, building and industrial sectors is essential for minimising environmental impact, and Midhat's research will be central to the departmental strategy for decarbonisation. I look forward to work with him in delivering exciting science with transformative outcomes." Professor Rama Balachandran, Head of Energy & the Environment division, UCL Mechanical Engineering
Last modified on