Dr Paul Fromme elected IMechE Fellow
UCL Mechanical Engineering Associate Professor Dr Paul Fromme has been elected as a Fellow of the Institution of Mechanical Engineering (IMechE). Dr Fromme shares this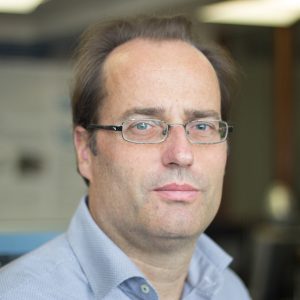 prestigious title with numerous world-leading engineers, past and present, including Gustav Eiffel, Orville Wright of the Wright Brothers, and eight Nobel Laureates.
To be elected as a Fellow, IMechE's highest level of membership, candidates must demonstrate that they work at a leading level within mechanical engineering. Upon his appointment, Dr Fromme said, "I feel honoured to be elected as a Fellow of IMechE. I have worked closely with IMechE for a number of years and understand their integral importance in providing excellent standards for the future of mechanical engineering."
Professor Yiannis Ventikos, Head of Department UCL Mechanical Engineering, said, "Our deep and historical links with the IMechE are further strengthen by this honour bestowed upon Paul. I am sure that Paul will continue making outstanding contributions to the profession and will enable further interaction between UCL Mechanical Engineering and the Institution."
Fellows of the IMechE have the responsibility of encouraging young engineers, as well as providing thought-leadership within the mechanical engineering community. Dr Fromme has been involved with the IMechE for many years. In addition to sitting on their Aerospace Division Board, for the past 6 years he has also chaired the Aerospace Materials and Structures Committee (AMSTAC).
Last modified on