ERC awards Tiwari €2m to research advanced surface texturing
UCL Mechanical Engineering's Dr Manish K. Tiwari has been awarded a European Research Council (ERC) starting grant that could change the way we make aeroplanes and even gelato.
"It is, in essence, trying to manufacture surfaces with nano-scale texture with a broad set of applications," said Dr Tiwari.
The five year, €1.9m grant will allow Tiwari and his collaborators to do some "big science with very small particles". In particular, the research will look at the way surfaces interact with water, ice, and vapour on a nano-scale (often at a scale of a billionth of a metre).
"One major application is to make surfaces that can delay ice formation," he said, giving examples of surfaces where these properties would prove useful including aeroplane wings, electrical cables, highways and bridges, or cars in cold conditions.
Tiwari is also interested in the reverse; how to create surfaces that turn vapour (like steam) into liquid more efficiently. Applying this knowledge in a steam power plant for example, could facilitate more efficient energy generation.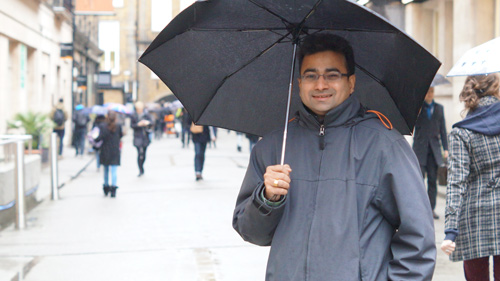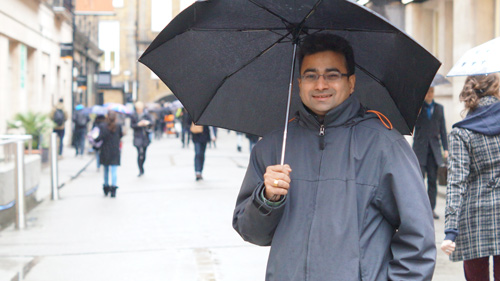 While the changes in the states of matter like water are common and observable, there are currently gaps in our knowledge about how to precisely harness these changes.
"Phase change of water is very common in our everyday life. Think for example of cooking rice, having iced coffee, or what happens in refrigerators. These examples include interchange between liquid water and ice or water vapour and condensed liquid," said Dr Tiwari.
It's remarkable how much we are missing in terms of understanding this. This will be one of the major scientific ambitions if you will – to really go to the nitty gritty of how we alter these phase change mechanisms to our advantage. Additionally, using high-speed imaging, we will aim to understand the physics of cold drop and jet impacting on surfaces."
This research will be done in collaboration with academics from UCL, the Federal University of Rio de Janeiro (UFRJ) from Brazil and the University of Padova, Italy. Aeromechanical company Airbus and scientific instrument company Bruker will be working with the team, providing them with apparatus and research tools.
"This award from the European Research Council underpins the truly pioneering work that our colleague, Dr Manish Tiwari, is pursuing. This grant will enable Manish to pursue the truly innovative ideas he is pursuing, regarding advanced surface texturing, and develop them into disruptive technologies that will change the way we think about and we manufacture things, from cars to trains and from aircraft to buildings," said the Head of UCL Mechanical Engineering, Professor Yiannis Ventikos.
Written by Colin Ho
Last modified on