Helen Czerski: Low carbon flight on the horizon?
UCL Mechanical Engineering research fellow Dr Helen Czerski is lobbying for £10 Million to help develop zero carbon flight in a high-profile public science campaign.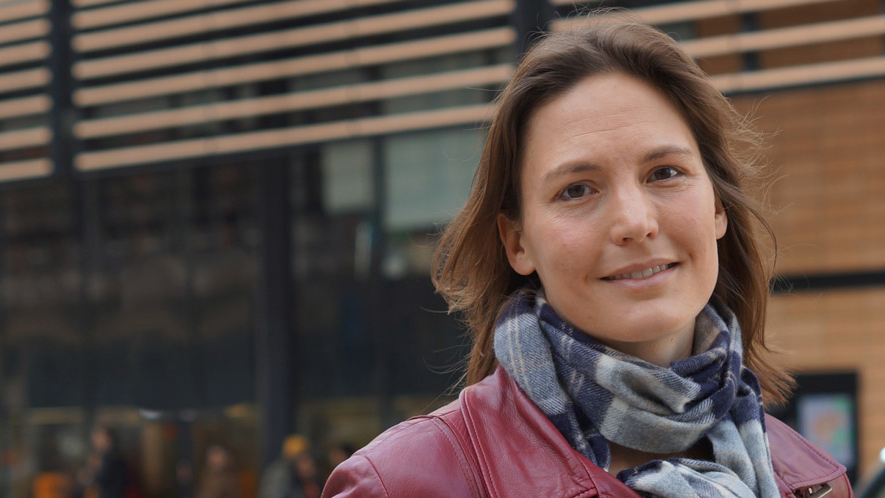 Helen, a bubble scientist, is fronting 'Flight'; one of six competing proposals facing a public vote in the "Longitude Prize 2014", featured on a recent BBC Horizon special.
Flight asks "How can we fly without damaging the environment?" underlining the fact that should aircraft carbon emissions continue to rise, they could contribute up to 15 per cent of global warming from human activities within the next 50 years.
Helen said "Current commercial aviation relies solely on kerosene, and our demand for fast travel is burning more and more fossil fuel every year.  There are some fascinating potential alternatives, but we need a new focus on them if they're to be a part of our future.
If you vote for this topic, the challenge will be for a team to build a plane that can fly at the same speed as current aircraft, entirely carbon- free, and which is based on a technology that can be scaled up. Watch the Horizon, look at the material online, and have your say!"
The other themes looking for support are:
Dementia(fronted by UCL's Dr Kevin Fong)- How can we help people with dementia live independently for longer?
Water– How can we ensure everyone can have access to safe and clean water?
Paralysis-How can we restore movement to those with paralysis?
Food– How can we ensure everyone has nutritious, sustainable food?
Antibiotics– How can we prevent the rise of resistance to antibiotics?
This year's Longitude Prize marks the 300th anniversary year of the Longitude Act. In 1714 the British government challenged the scientific community to solve the greatest scientific challenge of that century – how to pinpoint a ship's location at sea by its longitude.
The prize, dubbed 'Britain's got science talent', is not the only competition that Helen finds herself involved in. The physicist and oceanographer was pleasantly surprised to be nominated as columnist of the year for her BBC Focus magazine column, alongside AA Gill, Victoria Coren and Danny Wallace.
Voting for the Longitude Prize 2014 is open until June 25th 2014.
Last modified on