James Cook wins the first Parmigiani Spirit Award
The Parmigiani Spirit Award opened to university rowers worldwide who demonstrated the core values of rowing in their social, academic and sporting life.
An impressive twenty-five nominations from 12 countries were received for the Award and the six shortlisted candidates were from Australia, China, Great Britain and South Africa.
James Cook began rowing eight years ago at the Eton Excelsior Boat Club located on the banks of the river Thames just outside Windsor, Great Britain. While his involvement in rowing began with the simple participation in a popular sport at his school, it quickly grew into a partnership that would take him around the world and inspire many.
His world travels began when he raised money to fund an expedition to northern India where he taught mathematics in schools and worked with Village Water, an organisation that works to bring clean and accessible water to people around the world. His work with Village Water led him to participate in the first ever 1,000km row down the Zambezi River in Zambia, which raised more than $40,000 for the organisation.
James Cook will receive a hand-crafted Parmigiani Fleurier watch at the presentation ceremony in London on 31 October. His club, ULBC, will be presented with a custom-built top-of-the-range Filippi eight racing shell to be named "Parmigiani Spirit 2013".
"2014 is a big year for me in which I hope to complete my degree and compete for my country. However, what I am most looking forward to is the opportunity to raise more money to provide fresh water for Zambian villages, by helping to organise and take part in the Lake Kariba Moon row in August 2014. This is the first ever attempt to row continuously through the day and night, for 250km along the length of Lake Kariba. Money raised will go straight to support Village Water projects in Zambia, and I hope to coach some emerging Zambian rowers whilst I am there." James Cook
Full article can be found on the world rowing website.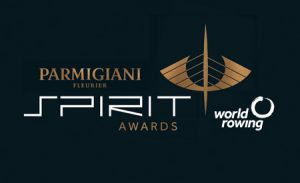 Last modified on