Lecturer Dr Vanessa Diaz: Appointed Chair of the Science, Engineering & Technology panel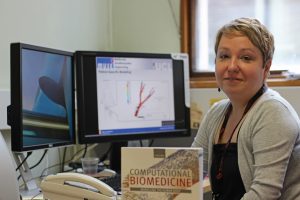 Lecturer Dr Vanessa Diaz has recently been appointed Chair of the Science, Engineering and Technology Panel of the Postgraduate Fellowship Scheme of the Irish Research Council (IRC), which is the equivalent to the Research Council UK (RCUK). The Council funds excellent researchers across all disciplines and encourages interdisciplinary research and engagement with enterprise.
The Council facilitates the career development of researchers by funding those at an early stage of their research career to associate with established research teams who have achieved international recognition for their work.
Last modified on