Major changes to global shipping needed to reduce emissions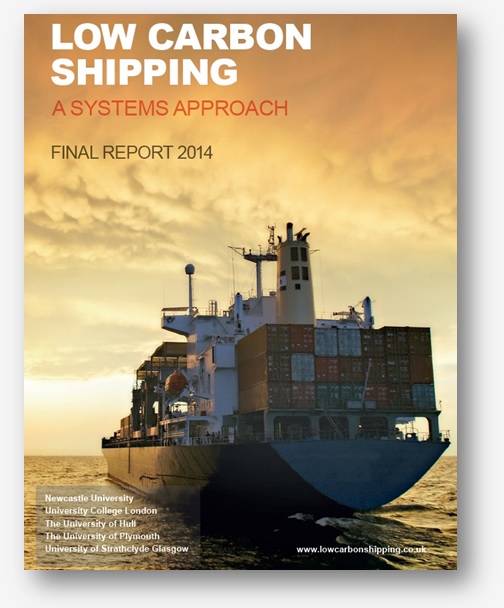 A major new report from a consortium of British universities (including UCL) and industry bodies suggests radical changes are needed in the shipping industry, if it is to achieve similar decarbonisation pathways to other sectors of the global economy.
The new report Low Carbon Shipping – A Systems Approach concludes a three year £1.7m research project into the carbon emissions from global shipping.
Consortium chair Professor Paul Wrobel of UCL said, "We found that shipping presents a significant and growing climate change challenge for society. While there are improvements in ship design that can be applied, we concluded that these will not deliver the levels of decarbonisation required to avoid dangerous climate change. More radical change to the shipping industry is required. The sooner regulatory frameworks and mechanisms to enable this change are established, the less damaging this will be."
Research for the new report was undertaken at five universities with strengths in maritime studies; UCL, Newcastle University, University of Strathclyde, University of Hull and University of Plymouth. The report also draws on data from industry including Shell, Maersk, Rolls Royce, BMT and Lloyds Register as well as NGOs and government departments. It was funded by the Research Councils UK Energy programme and a range of industry partners.
The consortium expects the work undertaken in the project to contribute to greater understanding of what possible future trajectories of the industry will mean to the shipping system and to the ships that will service future transport demand.
Paul Wrobel: "This work will allow policy makers to consider the foreseeable consequences of new regulations before implementation. It will also aid firms within the shipping system to plan ahead for a low carbon future with a well-informed strategy."
According to an International Maritime Organisation (IMO) estimate cited in the study, shipping accounts for some 3.3% of global anthropogenic CO2 emissions. The IMO also estimates that shipping will account for between12-18% of global CO2 emissions by 2050, if no action is taken to reduce shipping-related emissions.
Having completed the Low Carbon Shipping report, the consortium has embarked on a new £3.5 million three-year research project "Shipping in Changing Climates". The new project will pick up on areas identified as sources of continued uncertainty and research how to transition shipping to a low carbon, more resilient future.
Notes
Last modified on