Mark Miodownik's excellent week
Being named a Fellow of the Royal Academy of Engineering would make any engineer's week and Professor Mark Miodownik was certainly pleased with his election to the prestigious body. "It's a great honour for me, but I owe so much to all the staff and students of UCL Engineering and the Institute of Making for creating such an innovative and exciting place to work."
Yet the prolific materials scientist, engineer, broadcaster, writer and Director of UCL's Institute of Making (pictured, left) was able to add to Tuesday's very special career honour, with a nomination for the Royal Society Winton Prize for Science Books, announced last Friday.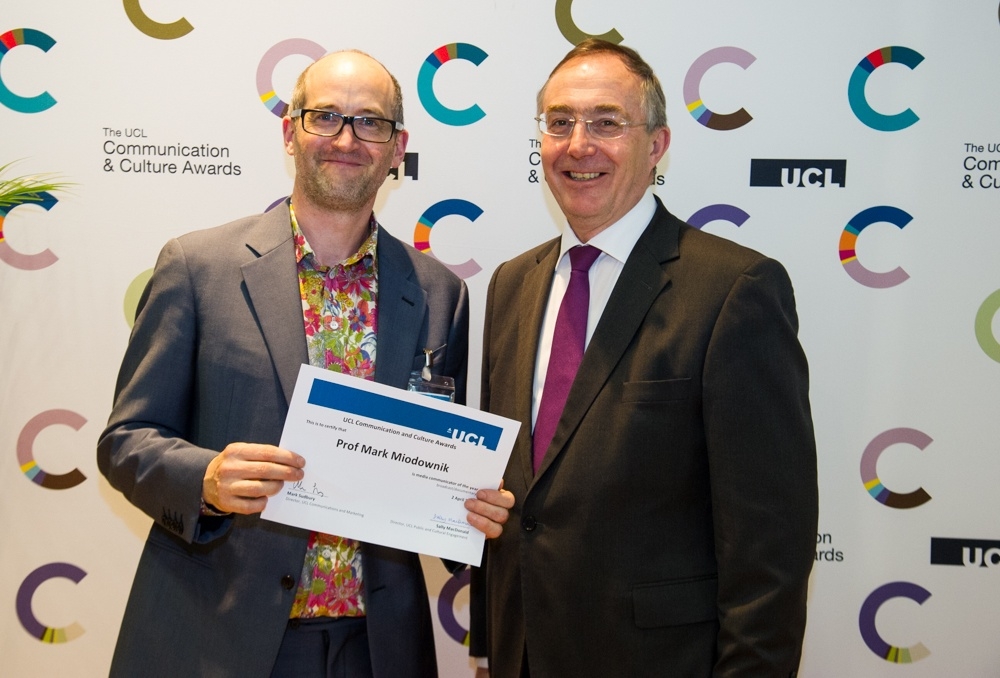 His popular science book 'Stuff Matters: The Strange Stories of the Marvellous Materials that Shape Our Man-made World' was nominated along with five others for the £25,000 prize which will be announced at a public event on November 10th.
The Royal Society judges said of Stuff Matters "This brilliantly written book is a fresh take on material science that makes even the most everyday stuff exciting and interesting. It demonstrates just how creative and ingenious the human mind can be in its ability to incorporate them into our lives."
Mark actually started last week with an Observer article which argues that the story of materials is the story of civilisation. This trailed his new Observer Tech Monthly materials series, which launched this Sunday with an article focused on silicon chips.
We did say he was prolific right?
Try to keep up! The links below should help.
Links
Last modified on