MechEng Academics Fromme, Hellier, Moazen, Muk-Pavic and Wurdemann promoted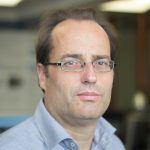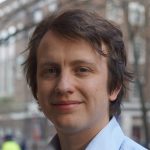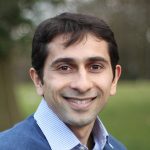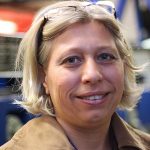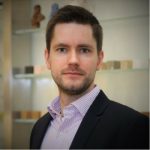 From left to right: Dr Paul Fromme; Dr Paul Hellier; Dr Mehran Moazen; Dr Ema Muk-Pavik; Dr Helge Wurdemann
Congratulations to our five academics named in UCL's Senior Academic, Research and Teaching fellow promotions for 2019/20. Their promotions become effective 1 October 2020.
Dr Paul Fromme is now Professor of Mechanics
Fromme's research focus has been the experimental, numerical, and analytical study of the propagation and scattering characteristics of guided waves in plates. He has recently been working on further applications of ultrasound, including bio-medical testing and signal processing.
Dr Paul Hellier has been promoted to Associate Professor
Hellier, lecturer in engines, focuses his research on the engineering of liquid and gaseous fuels for reduced IC engine exhaust emissions of toxic pollutants, designer fuels from genetically modified micro-organisms, novel IC engine combustion and exhaust after-treatment strategies, and the processing of renewable fuels from waste biomass.
Dr Mehran Moazen has been promoted to Associate Professor 
Lecturing in biomechanical engineering, Moazen's research focuses on the biomechanics of bones and joints in order to understand the underlying mechanisms of their growth and repair.
Dr Helge Wurdemann has been promoted to Associate Professor
Wurdemann, who lectures in medical devices, is interested in the hardware design and application of soft material robotic systems that have the ability to change their shape and stiffness on demand, bridging the gap between traditional rigid and entirely soft robots.
Dr Ema Muk-Pavic is now a Principal Teaching Fellow
Muk-Pavic, lecturer in commercial ship design, is also a course coordinator for the Marine Technology Education Consortium (MTEC) modules. She also delivers lectures in both MTEC Module and in the Naval Architecture and Marine Engineering MSc courses.
Last modified on