MechEng undergrads to mentor local schools in global STEM initiative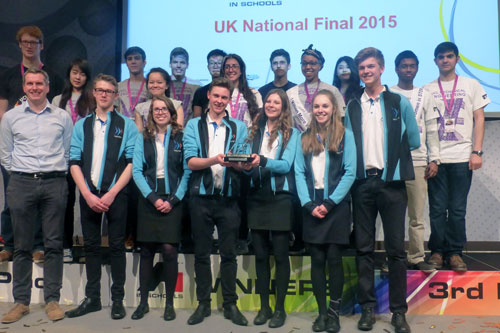 Support for F1 in Schools includes mentoring and three annual bursaries to study mechanical engineering at UCL.
A group of UCL Mechanical Engineering students are all revved up and ready to help local schools prepare for the prestigious global F1 in Schools educational initiative. The UCL students, who have just completed their mentoring training, will offer practical advice and technical support to help a range of school students in the Greater London area, design and build miniature race cars.
The F1 in Schools project aims to engage school students in Science, Technology, Engineering and Mathematics (STEM) and to encourage them to consider further study and even careers in these areas.
Second year UCL Mechanical Engineering student Sharon Keya, who helps coordinate the mentoring programme, explained her motivation for being involved, "I don't think I would have come across engineering if I didn't a Physics teacher who was always encouraging us to get involved in challenges. I think that it's now my responsibility to do everything I can make sure other students are exposed to it."
The cars designed will compete in lightning-quick mini F1 races in the UK and 41 other countries, culminating in a World Finals, which this year will be held in Singapore in mid-September.
The mentoring provided by UCL students is one of three elements of UCL Engineering's support for the STEM project.
Two annual bursaries of £5000, towards studying mechanical engineering here at UCL, are being offered to members of the winning team of the UK finals.
Starting this September, each year a full-fees bursary to study mechanical engineering is on offer to a member of the winning World Finals team.
Dean of Engineering Sciences Professor Anthony Finkelstein said, "F1 in Schools provides an amazing opportunity for students to gain an understanding how engineering works and why it is engaging and worthwhile. UCL Engineering is very proud to be working on this project, bringing our talented undergraduate mentors to support it."
Sharon said her fellow MechEng mentors can't wait to get going "We're all going to be working together, we all had a great time (training) and we're really excited to start the mentoring programme."
Last modified on