MechEng undergraduates storm the UK top ten
Second year UCL Mechanical Engineering students beat fierce competition to be named amongst the best undergraduates in the country.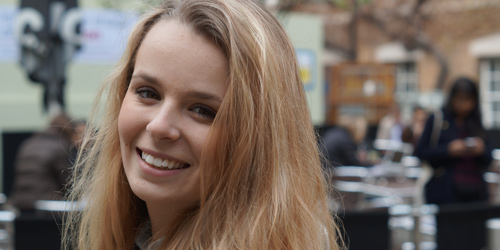 She has very good reasons to smile. UCL Mechanical Engineering student Gabrielle Bourret-Sicotte has been named amongst the top ten (overall) female undergraduates in Britain, with a strong chance of being offered a paid summer internship with world-renowned engine manufacturers Rolls Royce. (Update: Gaby has been offered a Rolls Royce internship.)
Gabrielle was named in the top ten based on her grades, a series of tests, essays written specially for the competition and a presentation about her engineering project "Lighting up Africa". Read our Q & A with Gabrielle here.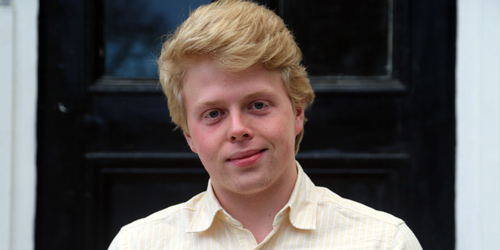 Fellow second year undergraduate, student representative, mentor and citizen of the world Douglas Stridsberg was also named as one of the top ten undergraduates in the same national competition, this time in the engineering category. The winner of the engineering award gets the chance to work for energy giants E.ON. Find out what he thought about being selected here.
Already winners, both students will find out if they've topped their respective categories in a ceremony at Canary Wharf on April 25th. We wish them luck!
Last modified on