New device for four-layered macromolecular particles invented
New process could allow for treatment of four diseases simultaneously.
A new device that allows the mass production of four-layered macromolecular particles and fibres has been invented by a team at UCL Mechanical Engineering. This electrohydrodynamic (EHD) device, which contains four coaxial nozzles that simultaneously deliver four polymer solutions under an applied voltage, can revolutionize the concept of polypharmacy and biomedical engineering applications.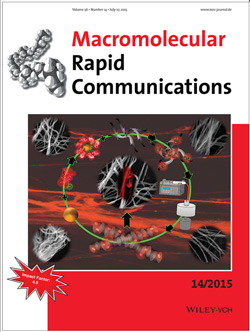 The paper on this new research, developed by the Biomaterials Processing Laboratory lead by Professor Mohan Edirisinghe, has been published as the front cover feature in the March issue of the journal Macromolecular Rapid Communications, released Wednesday.
Professor Edirisinghe said: "We are able to make four-layered polymer particles with each layer having a different polymer. This allows us to load a different drug in each layer, attached to a polymer so you have the ability to simultaneously treat four diseases. We can also use this device to make four-layered fibres. This has never been attempted in the fibre area and we have a working engineering device to do that, and this will enable the inclusion of multi-composition fibre strands in tissue scaffolds."
Potential applications for the patented device include the production of 'polypills' where multiple active pharmaceutical ingredients can be combined to treat numerous diseases.
The Biomaterials lab is now collaborating on projects with Dr Mine Orlu Gul from UCL's School of Pharmacy to further research potential polypill applications of the EHD device.
"The next phase of work is to start to load the layers with selected drugs for testing in vitro and in vivo" said Edirisinghe, who was keen to acknowledge his co-authors Labbaf, Ghanbar and Stride, as well as the crucial grant funding received from the EPSRC, which enabled this work.
Links
Last modified on