The passing of John Inns
UCL Mechanical Engineering regrets to announce the passing of a longstanding member of our technical staff, Mr John Inns.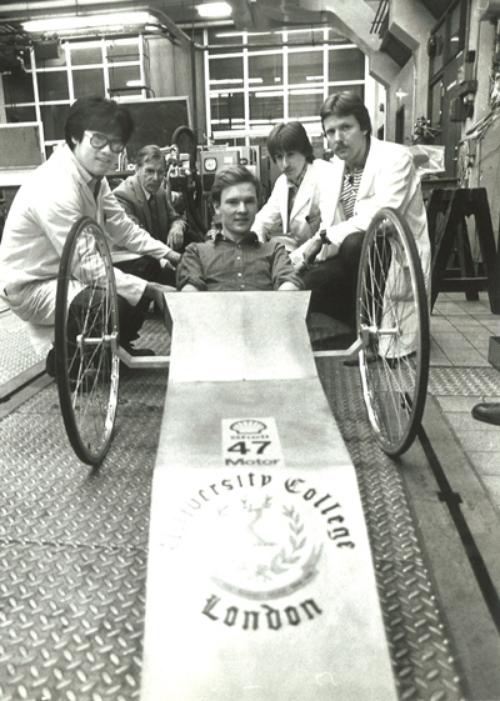 John worked with the department for over 30 years, after joining in 1981. He made excellent contributions to the mechanical engineering workshop in particular and to all our activities. John started at UCL mainly as a model maker for the Santa Fe offshore consultancy group and later for the Naval Architecture group.
Highly skilled in manufacturing and installation works for our research laboratories and groups, John was also the lead technician on the successful 2007 Solarfox project that travelled across Australia. The Solarfox vehicle is currently on display in the café area of the UCL engineering front building.
John will be sorely missed by his colleagues and the department has paid condolences to his family. He is pictured here (on the far right) working on UCL's Shell Mileage Marathon entry in 1982.
To honour his memory, the family has requested donations to the British Lung Foundaton
Last modified on