UCL Mechanical Engineering student named most outstanding African and African Caribbean student by Future Leaders magazine
At just 21, UCL Mechanical Engineering student and founder of Impactive Mohamed Afify (MEng Mechanical Engineering with Business Finance) has been named UK's most outstanding African and African Caribbean student by Future Leaders magazine.
Mohamed did not find out he had won the award until it was announced at the ceremony in London in September. He knew he was shortlisted for the top 100, but had no idea he even made it to the top 10. When the results began, Mohammed did not expect to be the last name on the list. "It's amazing, to be honest, and I was the only Egyptian on the list".
Last summer Mohamed was recognised for his work on Impactive at UCL's 2018 UCL Volunteering Awards Ceremony where he won both the Project of the Year and Best Newcomer Project awards.
Impactive is a student-led initiative, supported by the UCL's Volunteering Service Unit (VSU). It aims to support people with disabilities by designing and producing custom-built equipment in order to give them more independence in their everyday life. This project is mostly aimed at engineering students (mechanical, biomedical, electrical, and a few chemical engineers at the moment) and gives them a chance to put their creativity and practical skills in action while having a positive impact on the community.
Mohamed's idea for Impactive came two years ago when he encountered a woman in the supermarket using a wheelchair who 'was hanging her heavy grocery bag around her neck because she needed her hands to move her wheelchair around … I saw the pain she was in and I was determined to change the status quo.".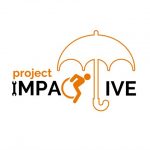 Instead of moving on from that encounter, Mohamed decided to do something about it and went on to launch Impactive. When asked why he chose to act, he explains: "We are all doing our part to make some sort of change in the world. The motto of UCL Engineering is "change the world" anyway. So if you're not doing something that's going to change someone's life then what are you doing?"
In congratulating Mohamed, UCL Mechanical Engineering Head of Department Professor Yiannis Ventikos said, "I was immensely delighted – and immensely proud – when I heard about this award that Mohamed Afify won. If there is something that captures engineering at its best, it is exactly that for which Mohamed was recognised: identify a problem and create the technology and the conditions to come up with a solution that makes people's lives better, that makes a difference. Coming first in the whole country is natural outcome for such ingenuity and spirit."
Last year Impactive worked on four projects to develop products for people with disabilities tailored to every individual case. The material and techniques used on each project were specific to the person's need: wood, plastic, steel, 3D printed pieces … The user received the product a few weeks before the end of term and if it still required improvements the team would take it back and keep working on it to make sure it was exactly what the client needed.
This term Impactive has nine projects lined up and hopes to run another nine by the end of the year. They have a team dedicated to reaching out to community partners to come up with projects. One of this term's client is a girl who was born without fingers on her left hand. She uses crutches to walk and she has an apparatus to allow her to hold her crutches on her left side but it is not as convenient as it could be. The team is working on finding an alternative which would also allow her to do other tasks such as tying up her hair on her own.
To make those projects come to life, Impactive is sponsored and work with two disability organisations, Global Disability Innovation Hub and Remap. The later supplies and funds some of the projects. The rest of the projects are independent and the team receives support from the UCL's Volunteering Service Unit (VSU) and has someone working on sponsorship and funding.
Dr Catherine Holloway, Academic Director and co-founder of the Global Disability Innovation Hub said "this is an incredibly exciting project which has the potential to make a real difference to disabled people's lives and builds on the GDI Hub approach of co-development".
Outside of Impactive, Mohamed is working on his final year of MEng Engineering with Business Finance. He chose this course as he wanted to get an engineering base to his degree to develop his problem-solving skills but also had an interest in management and business. He hopes to get a role in a management consultancy after graduation. His fourth-year group design project focuses on engineering the next generation of natural gas pre-heater, working with industry sponsor ProHeat Systems and supervised by Dr Will Newton. Students are working on an economiser to improve the efficiency of a system to pump pre-heat natural gas into households.
After only a year running, Impactive is just at its beginning and is always looking for volunteers. If you are a UCL Engineering student, learn more about Impactive and how to join here.
Further reading
Last modified on