UCL MechEng to research ultra efficient engines in £6m EPSRC projects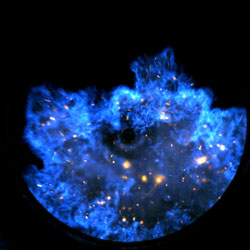 Minister for Universities, Sciences and Cities Greg Clark, today announced two new research projects,  ELEVATE (ELEctrochemical Vehicle Advanced Technology) and Ultra Efficient Engines and Fuels, to drive forward low carbon vehicles technologies.
These projects are to receive £6 million in funding from the Engineering and Physical Sciences Research Council (EPSRC), as part of the Research Councils UK (RCUK) Energy Programme.
UCL is one of eight UK universities involved in these projects and UCL Mechanical Engineering's Dr Pavlos Aleiferis, Professor Nicos Ladommatos and Dr Paul Hellier are involved in the Ultra Efficient Engines and Fuels project, which focuses on improving the efficiency of internal combustion engines. Colleagues from UCL Chemical Engineering and UCL Chemistry will be working on ELEVATE.
Last modified on