UCL's Media Communicator of the Year (Broadcast) is…
UCL Mechanical Engineering's Professor Mark Miodownik (left) was named UCL's Media Communicator of the year by UCL Provost Michael Arthur in an awards ceremony at the Bloomsbury Theatre.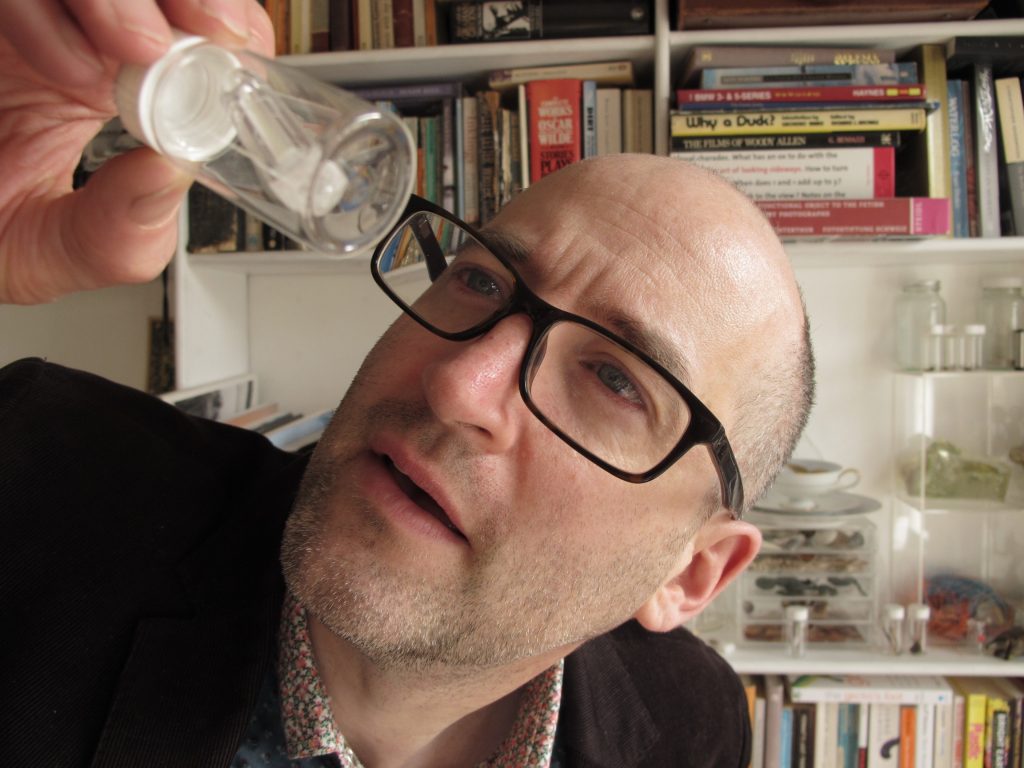 Prof Miodownik, who also heads UCL's Institute of Making, has been a frequent contributor to science television through his series The genius of invention and through a regular slot on Dara O'Briain's Science Club, both shown on BBC2. Both shows allow him to explore and share materials research with a prime time BBC TV audience of over one million people per show. Mark has also participated as a guest on programmes such as Any Questions.
Reacting to the prize, Mark said he was "…feeling very chuffed. I was only able to do this work because of all the support I get from the academic, admin and technical staff in UCL Mechanical Engineering".
Mark's enthusiasm for communicating engineering at all levels has led to repeated commissioning as a BBC science presenter in mainstream slots. However, he still participates in UCL activities at every level, teaching students on the Bachelor of Arts and Sciences degree, participating in Open Days and outreach at the Big Bang Fair and in the daily life of his department, and representing UCL Engineering in corporate partnerships.
Mark prize was one of six accolades at the inaugural Communications and Culture awards, designed to recognise the hard work that members of UCL community put into sharing their research, teaching and learning through media and cultural partnerships.
The materials scientist was nominated for his remarkable public engagement efforts by Head of Department, Professor Yiannis Ventikos who said, "This is a most deserving recognition for Mark's efforts and achievements. Engineering in general and mechanical engineering in particular, are subjects of crucial importance to the society. I cannot think of anyone who has done more to promote the discipline to young people than Mark. We are really proud for his contributions and for this award."
As testimony to Mark's prolific, engaging and accessible output, here are some of his most recent contributions across the media and online:
Last modified on