US National Academies laud Mark Miodownik's "Stuff Matters"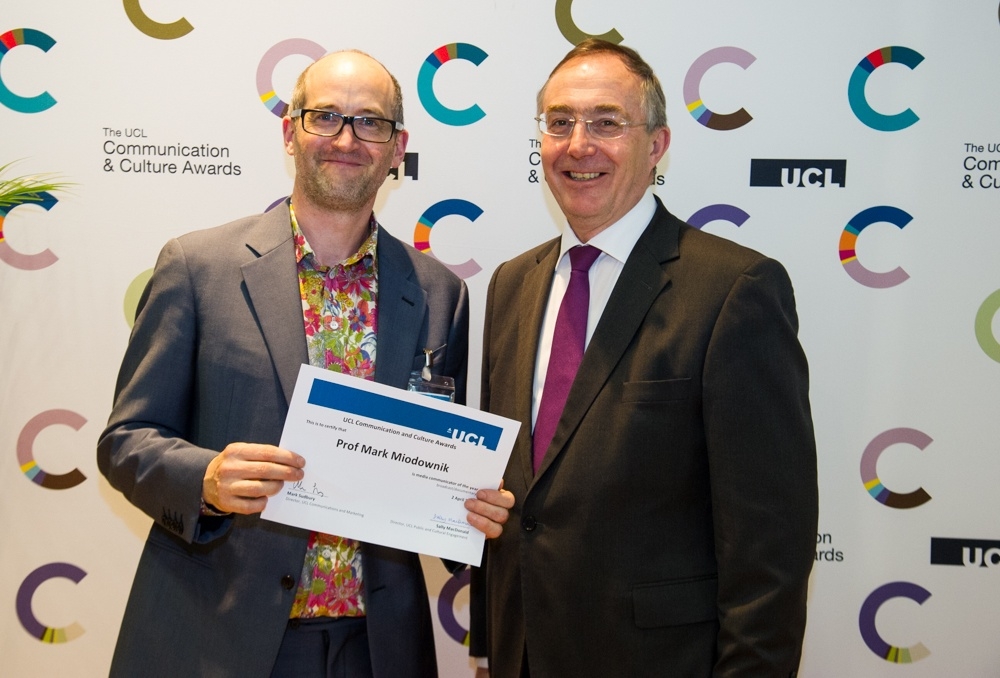 UCL's Professor of Materials and Society, Mark Miodownik (left), will need to prepare another acceptance speech, as his popular material science book has won a prestigious US award for popular science communication.
Stuff Matters: Exploring the Marvelous Materials That Shape Our Man-Made World  won the Best Book Award in the communications awards from the (US) National Academies of Science, Engineering and Medicine. Stuff Matters will be feted alongside films "Particle Fever" and "Your Inner Fish" amongst other winners at a ceremony in Washington DC this October.
"Choosing the best among the best was difficult but the winners are exemplars of how excellent popular science writing can make complex science understandable, relevant, and thoroughly engaging."  said May Berenbaum, NAS member and professor and head of entomology at the University of Illinois at Urbana-Champaign.
The UK edition of Stuff Matters won the Royal Society's Winton Prize for Science Books  last year.
Last modified on