UCL MechEng Live: an introductory lecture series
We are pleased to be able to offer a small sample of the kind of material you can be engaged with at UCL Mechanical Engineering. This exclusive series of short, live online "taster" lectures, given by academics from our department, will introduce you to a few of the many key concepts you will need to master on your path to becoming a mechanical engineer.
You will need to register for each individual online lecture using the links provided to participate. Each lecture will be around 30 minutes, followed by the opportunity for you to ask questions.
---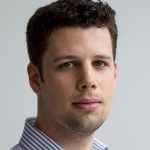 Lecture 1
Tuesday 2nd June – 10:00am (BST/ GMT+1)  
"Engineering Better Health: an introduction to Biomechanics" with Dr Tom Peach
Would you fly in a plane designed by a team that didn't know about mechanics? What about a device that's going to be implanted into your heart?
This lecture will introduce you to the engineering at that makes your body work and explore the ways we can start to fix its problems.
Register now: https://zoom.us/webinar/register/WN_Lx4_8iuFSK-wMaT-7ozziw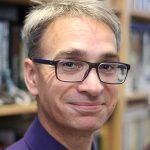 Lecture 2
Thursday 4th June – 10:00am (BST/ GMT+1)  
"It IS rocket science: Materials science for mechanical engineers – an introduction" with Dr Adam Wojcik
Frank Whittle, the genius inventor of the jet engine once said he knew his revolutionary design wouldn't work until the right materials had been developed to survive the arduous conditions within.  Materials science is a core part of the mechanical engineering curriculum at UCL, and this short introductory lecture will set the scene for the amazing journey through the world of materials that our engineers take.
Register now: https://zoom.us/webinar/register/WN_ryVmqvNkQ1GwI2owW6AunA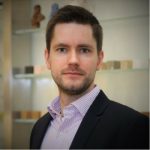 Lecture 3
Monday 8th June – 10:00am (BST/ GMT+1)  
"Take control of your robots: an introduction to robotics" with Dr Helge Wurdemann
Robots play an increasing role in our lives. As a mechanical engineer, you will be vital in creating these robotic devices in the future. Hear from roboticist and lecturer Dr Helge Wurdemann on the vital roles design, controls, materials and other aspects play in the development of tomorrow's robots.
Register now: https://zoom.us/webinar/register/WN_CW5AXA5JREC7Xv3JJQQh4A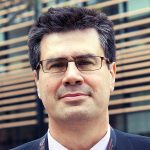 Lecture 4
Wednesday 10th June – 10:00am (BST/ GMT+1)  
"Computational Fluid Dynamics: an introduction to the modelling of fluid flow and transport phenomena" with Professor Yiannis Ventikos
In this taster session, we will present some of the challenges connected with answering real, practical, questions connected to problems where fluid mechanics play a dominant role. These include a variety of applications, from automotive and aerospace to manufacturing and biomedical. Related modelling techniques will be highlighted.
Register now: https://zoom.us/webinar/register/WN_BDyLM7_lSc-5DoJSaOyFbw