Joining Technologies for Cardiovascular Implants
The unique properties of nitinol, an equiatomic nickel-titanium alloy, such as superelasticity, shape memory effect and biocompatibility has made it a leading candidate for application in the medical field. Nitinol is often used in combination with biopolymers to achieve desired functions of the device or implant. Nitinol and polymers have become more and more popular due to their biocompatible properties. Combining these two materials will provide the strength and ductility of the nitinol with the physio-chemical resistance and light weight properties of biopolymer. They are expected to be even more popular in the future as combining the unique properties of nitinol alloy and biopolymers will give rise to better and improved cardiovascular devices. For various medical applications, metal components can provide the strength and stiffness whereas polymeric biomaterials can provide unique chemical properties and can be moulded to complex shapes depending on the application. However, due to the massive difference in physical and chemical properties of metal and polymers, joining them generates new challenge. Joining similar and dissimilar materials for different application is a growing research field.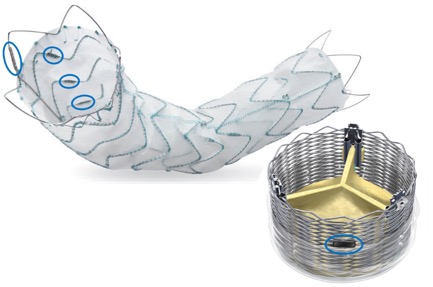 The objective of this research is to address the current issues faced by medical devices manufacturers while joining dissimilar materials together for various applications, developing improved joining techniques to provide increased mechanical strength and easier manufacture. Methodically study the different joining techniques available for medical devices and optimise the techniques to achieve an improved joint.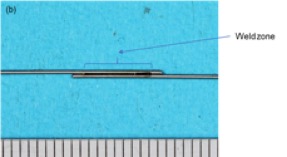 In particular, we experimented with resistance discharge, arc percussive and laser micro welding techniques in the nitinol-to-nitinol joint. We conducted further analysis of the laser micro welded NiTi, comparing the mechanical strength of the welded wires against the as-received wires using tensile testing, and examining the micro-structure and microhardness of welded specimens. We used scanning electron microscopy to understand the surface morphology of the welded region, heat-affected zone and parent material, and determined transformation temperatures for the austenitic, martensitic and rhombohedral structure phases using differential scanning calorimetry. We are currently exploring in detail the application of laser transmission, ultrasonic welding and hot tool welding in the polymer-to-biopolymer and polymer-to-nitinol joint.