Smart Structures for Biomedical Applications
Auxetic structures exhibit a globally negative Poisson's ratio (when strained in one direction, expand also along one or more of the remaining principal directions).  This unconventional behaviour is associated with mechanical characteristics significantly different from 'standard' materials, such as higher flexural bending strength and enhanced resistance to buckling under bending.  Because of these properties, auxetic structures are excellent candidates for a number of medical devices, such as angioplasty stents   or annuloplasty rings.
We are studying the mechanical behavior of auxetic structures and their application to medical devices such as annuloplasty rings or stents.
Currently, in collaboration with Prof J Humphrey and Prof G Tellides at Yale University, USA, we are investigating the use of auxetic grafts for the treatment of aortic stiffening, a recently recognized predictor of cardiovascular events and death.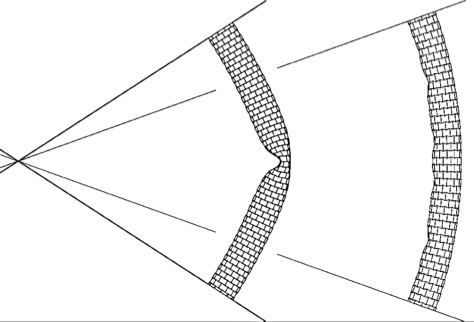 Main Related Group Publications
Karnessis N, Burriesci G. (2013) Uniaxial and buckling mechanical response of auxetic cellular tubes. Smart Mater. Struct. 22 084008. doi:10.1088/0964-1726/22/8/084008

Burriesci G, Bergamasco G. Annuloplasty prosthesis with an auxetic structure. US8034103 (B2)

Scarpa, F., Burriesci, G., Smith, F. C., Chambers, B. (2003). Mechanical and electromagnetic behaviour of auxetic honeycomb structures. The Aeronautical Journal 107(1069), 175-183.

Smith, F. C., Scarpa, F., Burriesci, G. (2002). Simultaneous optimization of the electromagnetic and mechanical properties of honeycomb materials. Smart Structures And Materials 2002: Smart Structures And Integrated Systems 4701, 582-591.
Supported by: