UCL Racing HydroContest Team 2020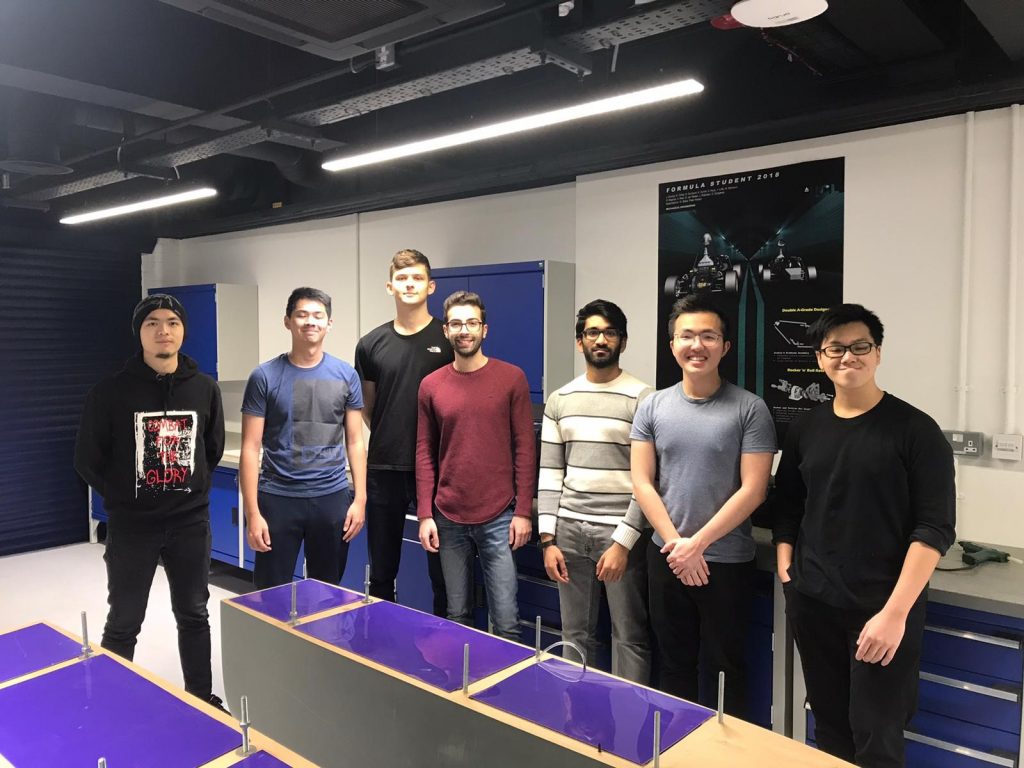 Team Members:
Armin Javanshir
Luka Pejakovic
Zhuhan Ong
Chu Kai Chng
Lampojan Raveenthiranathan
Benjamin Ban
Jingcheng Sun
Supervisor
The Project
We are participating in the Monaco Solar and Energy competition, for the first time, this year. The project goal is to design and develop the propulsion system of a catamaran capable of sailing and completing the 3 races (16Nm endurance, slalom and championship) of the competition in the shortest time possible. These deliverables are then integrated with the standardized hull, provided by the Yacht Club de Monaco. There is a strong focus on renewables energy, and as such we are using solar panels to provide part of the energy for the boat.
The Design
There are 5 deliverables for our project and one of them involves the propeller and drivetrain; the selection process of the most efficient combination of motor and propeller was guided by a custom Matlab program while a hydrodynamic gearbox casing was designed to minimise drag and provide water-proofing property. Next, the cockpit was verified to be able to withstand the maximum weight permitted in the competition (179 kg) and additional analyses also showed that its structural integrity can be maintained under slamming loads, encountered in open water. Meanwhile, the main circuitry is able to supply the rated power of the induction motor, track the Maximum Power Point (MPP) of the solar modules for different weather conditions and provide sufficient energy for the catamaran to cover the longest course of the challenge of 16Nm even in the event, in which, negligible solar activity is available. Lastly, the steering can achieve a maximum turning radius of 3.53m and a rate of turn of 1.39°/second while the rudder stock is capable of enduring the maximum expected bending stress.